FILMOGRAPHY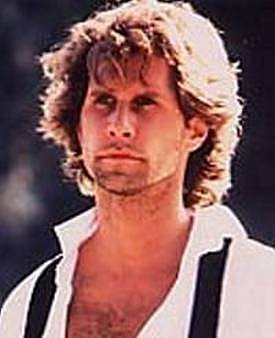 FEATURE FILMS
A Separate Peace
Our Time
Lifeguard
Stroker Ace
Stitches
Legion

TV MOVIES OF THE WEEK
AND MINISERIES
This House Possessed
Shooting Stars
North and South Book II
That Secret Sunday
Shades of Love: The Rose Cafe
All the Rivers Run II
The Cop and The Cover Girl (uncredited)
Are You Lonesome Tonight
Shadow of a Stranger
Official Denial
Not Of This Earth
Avalon
Trapped
Terror Peak

SERIES LEADS
The Hardy Boys
Falcon Crest
Rockhopper (Pilot)
Probe
Baywatch
Melrose Place

VOICEOVER NARRATION
MDA Processor Chips
Blue Cross/Blue Shield
Macintosh
Sylvania
Colonial Williamsburg
Blockbuster
Batman Beyond

DIRECTING CREDITS
Baywatch Nights
Baywatch
Melrose Place
Models Inc.
Savannah

TV GUEST APPEARANCES
Gunsmoke
Streets of San Francisco
ABC's All Star Saturday
Battle Of The Network Stars
The Love Boat
Hotel
Murder, She Wrote
Matlock
The Hitchhiker
Alfred Hitchcock
Mission: Impossible
Blossom
Burke's Law
Judging Amy
The District

EXECUTIVE PRODUCER

Parker has also appeared as the principal actor in over 120 commericals.
I apologize for any errors or omissions. If you know of anything that I have left off of this list, or spot any errors, please e-mail me and let me know.
Thanks to Janet, Karl and Daniel for helping to fill in the blanks!