BIOGRAPHY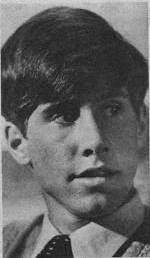 Parker was born Richard Stevenson Parker on June 4, 1952 in Philadelphia, PA. The son of an investment advisor and a successful Broadway actress, Parker began acting in commercials as a summer job. He starred in the film A Separate Peace(pictured here) in 1971 while a senior at Brooks Prep School in Massachusetts.
While studying architecture at Princeton University, he starred in the films Our Time and Lifeguard, as well as guest starring roles in The Streets of San Francisco and Gunsmoke. After graduation in 1976 he "decided it would be nice to make a living at what I was already doing for fun - acting".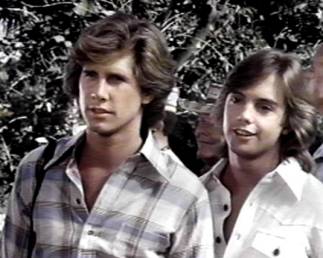 That year Parker won the role of Frank Hardy in ABC's new Sunday night series, The Hardy Boys/Nancy Drew Mysteries. The series premiered in January 1977 and it's two stars instantly became teen idols.
The series was cancelled in 1979, and in 1983 Parker told People magazine that he had a hard time overcoming the squeaky-clean Frank Hardy image.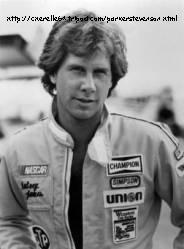 Parker was able to shed that Frank Hardy image in the 80's - with roles in feature films like Stroker Ace (pictured) and Stitches. Parker also played bad boy Joel McCarthy on TV's Falcon Crest from 1984 to 1985.

Parker married actress Kirstie Alley (pictured together here - that's really him) in 1983. Together they adopted two children, William True and Lillie Price. They divorced in 1997.
Parker has continued to work steadily. He starred in the all too short science fiction series Probe in 1988. In addition he has starred in many more films, has had regular roles on TV's Baywatch and Melrose Place, and has directed shows like Savannah and Baywatch Nights.

Most recently Parker starred in and produced the TV movie Avalon (pictured here). He also starred in the USA movie Trapped which premiered in 2001, as well as guest starred in TV's Judging Amy and The District in 2002.
Parker celebrated his 50th birthday on June 4th, 2002.

HOME