TERESA'S STORY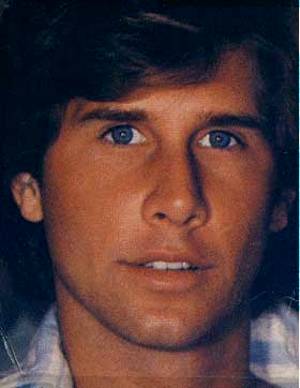 Thank you so much for all of your hard work in putting together such a wonderful website! Remembering Parker's 51st. birthday (ugh! it means the rest of us are getting older too!) I was curious if there were any fan clubs still in existence. With the help of today's technology I ran a search of his name and have to admit had a wonderful time strolling down memory lane!
At 40, married and with a 15 year old son, my memories of that wonderful time in my life are lovingly stored away I'm sure in some box in my mother's garage, but most importantly in my heart. When my son was 10 I got him to read a Hardy Boys mystery, of course his introduction to this book was preceded with the stories of my teen-age obsession, which were meant to demonstrate to him that I too had been young and silly once (our kids seem to think we parents NEVER had a childhood or adolescence!) however, all I received was a blank stare. With my childhood friends all living similar lives to mine, we still get together when we find the time, and only in this forum can we reminisce and think of teen-age loves long since past.
I was just 13 the summer of 1976 when "Lifeguard" came out, and as my best friend Rose drooled over the Sam Elliott character, I was smitten with "Chris" his young assistant. We saw that movie at least three times a week for as long as it was playing! Then, to my amazement a year later, watching adds for the Hardy Boys new television show, who happened to be one of the Hardy Boys - my "Lifeguard" crush! I couldn't wait to watch the show, and it instantly became "must see" TV on Sunday nights! My younger sister developed a crush Shaun Cassidy (complete with purchase of satin jacket emblazoned with his likeness on the back - remember those?) and I lusted over Parker. Soon we just couldn't get enough of the Hardy Boys and all those other wonderful appearances on Donny & Marie, Dinah Shore, and Battle of the Network Stars (remember that one?!)
When I found out through Tiger-Beat magazine's in-depth personal interviews (yeah) that Parker's favorite color was blue - I immediately painted my room and bathroom baby blue in his honor, and his code name at school (for that group of us that secretly loved him) was Mr. Blue. However, my blue room would soon be COVERED with his posters, and my claim to fame was that anywhere you turned in my room you could see his image! Fantasizing about being his wife, and having little Parkers were all just part of the big plan that would surely be my future life.
But as time passed, we grew older, and soon, other more important things were priorities. First car, first real love, high school graduation, college, as all these things took their place in the "cupboards" of my life, the pictures of Parker were no longer on my walls, and though he visibly disappeared from my life, somehow in a very deep dark place of my heart, he was always there. And there are little tributes to him still around me.
I had always wanted to name my child "Chris" after his "Lifeguard" character. Married and pregnant, I had no doubts that male or female my child would be Chris (of course by this time only subconsciously knowing why), however, my husband would have different ideas! Finally, after learning that our child would be a boy, we settled on Michael, a name I have always been fond of and now I know why (several of characters that Parker has played have been named Michael).
I was thrilled when he married Kirstie Alley (actually it took awhile to get used to) saddened by the loss of their child (she miscarried), comforted by the adoption of their two children and surprised at their ugly divorce. I have to admit, I'm too busy to keep track of his TV appearances these days, but always feel guilty when I catch an appearance half way through. After all, this was the man who was going to father my children - how dare I let his memory fade!
But again, what a wonderful little trip down memory lane! To look at your picture gallery was to be back in my blue teen-age room (I had ALL of those pictures!) and I had no idea that the videos of the show were available! I'm going to order a couple, send my men off to bond as father and son, and indulge myself in an afternoon of Parker and remember what I liked about being 14!