Meet Our Westies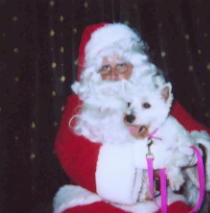 Angel was born on March 4, 1999 and is our first Westie. We were instantly in love with her and started talking about getting a second Westie right away. She is very smart and loves to play. She also enjoys going for walks and rides.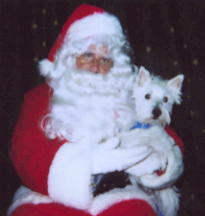 MacGregor was born on January 25, 2000. He is the sweetest dog in the world. He loves attention and to give kisses, and idolizes his big sister, Angel. He is doing his part to keep our backyard "lizard free."

HAPPY HOLIDAYS!
Last Modified: December 27, 2000
Thanks for stopping by!